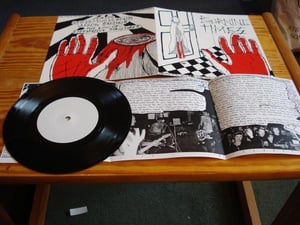 £

1.50 - On Sale
Burning Times was a band that existed in Brighton for about 18 months. They released one 7", then broke up. Then got back together, recorded the other 5 songs they'd written, played one show and broke up again. This is the second, and last ever record from a great, great band.
They brought together a disillusioned Brighton hardcore scene and reunited the punks, reminding everyone that punk rock was about freedom of expression and freedom of choice and not about Nikes and fists.
Burning Times featured members of Abandon Ship and Turn Cold. Burning Times were, for a fleeting moment in my life, the only band that mattered.
Price includes UK shipping.
Please email shibbyjay [at] gmail [dot] com for wholesale and international rates